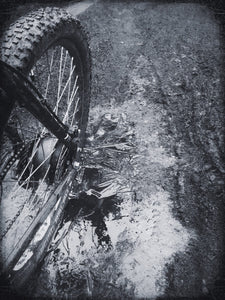 Cycle Routes near Pewsey, Wiltshire
Cycling Near Pewsey
The countryside is there for everyone to enjoy, and electric bikes make it more accessible, for more people. We are creating a series of best cycle route posts for cyclists in and around Pewsey, Wiltshire. If you are local to Wiltshire or planning to visit this beautiful countryside, we want to show off the best that Wiltshire has to offer. Aim for maximum enjoyment during your stay. Many routes will begin in Pewsey where our eBike shop is based.  We will build a library of Wiltshire cycle routes taking in surrounding places and Wiltshire's finest places of interest.

eBike Cycling Around Wiltshire
Our cycle routes around Pewsey will take in the beautiful Wiltshire villages and hamlets: Fyfield, Clench, Easton Royal, Wootton Rivers and Milton Lilbourne to the East.  Venturing South you can discover Southcott, Upavon, Everleigh and the famous Pewsey White Horse. West of Pewsey will take you to Sharcott, Manningford Abbots, Manningford Bruce, Manningford Bohune, Charlton, Rushall, Hilcott, Alton Barnes, Alton Priors, Bottlesford, Woodborough and a chance to taste the Henge Honey from Henge Honey Ltd. North of Pewsey you can see the Pewsey Wharf and Stowell Park on route to Huish, Wilcot, East Stowell, West Stowell and Oare.
Watch This Space
We aim to add to the library of cycle routes getting further afield and more adventurous. Wiltshire has so much to offer and much of it is easy to access by bike. Electric bikes allow you to cycle without fear of running out of steam, up to 60 miles of assisted pedalling will get you further and you can tackle hills with ease. We know you can do it, with a Mark2 electric bike, Scrambler or X-Cross, off-road or on-road, you can go further, climb higher and see more. Our electric bikes are available to buy or hire by the day. With an eBike you'll be amazed at how easy it is to climb hills and go places with no fear.