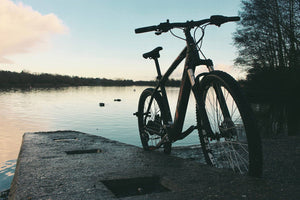 Best Electric Bike? We Think It's A Mark2
Is a Mark2 the best electric bike for sale?

An electric bike is so much more than just a bike, it's an investment in your future; your health, your wellbeing, and your happiness. With all this in mind, it can be difficult to choose the right eBike for you and your circumstances so, here, we've created a list of why we think any of the Mark2 eBikes are the best electric bike for sale. 

Best electric bike for sale

The electric bikes sold under the Mark2 Electric Bikes brand offer many unique and outstanding qualities, including:

exceptional build quality

A battery that lasts almost twice as long as standard ebikes

The long-lasting battery is hidden discreetly within the frame

A lightweight aluminium frame

Quality components from the best manufacturers: Promovec motors, Sanyo batteries, Shimano brakes and gears

The Mark2 Scrambler or the Mark2 X-Cross cover your every cycling need: commuting, scrambling, off-road, on-road, touring, leisure cycling, you can do it all with a Mark2

Unlike many electric bikes on the market, our eBikes are attractive and stylish, with visible battery

Fantastic value; making them accessible to people with varying budgets

What to remember when looking for your new eBike

 Before committing to purchase, we recommend you do your research, read reviews and look through FAQs of any of the ebikes you're considering purchasing; as well as speaking to the seller, and booking a test ride if and when you can. 

At Mark2 Electric Bikes, our team of friendly professionals are always on hand to answer any questions you have. We also offer test riding by appointment only at our showroom in Hampshire.

To book a test ride please contact us today or visit our online shop to browse the range.